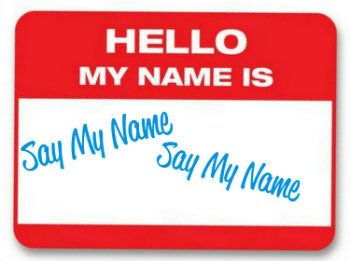 Today I'm linking up with Janessa whom I found through Holly (are you following the bouncing ball?) to discuss the title of my blog.
When I started my blog shortly after R signed his military contract, I didn't have anything
witty
to title my blog (the name has changed three times) but finally settled on Living My Dash, because that's exactly what I'm doing. I am currently living the dash that will someday be on my tombstone between 1982 and whatever year I go on to my eternal home.
I want to make the most of these years.
This was originally started as a way to keep family and friends involved in what was going on in our lives (shout out to my mom for being my original reader, even though we talk everyday). After R left that May, this became my way of keeping him informed on what I was doing while we were unable to talk. I logged my journey, the ups and the downs, in hopes that he would be able to feel like he was apart of what I was doing here at home.
Once we were able to talk again I didn't blog as often. I guess I felt like I could tell him about what I was doing myself, instead of having him read it. Looking back, I regret not blogging more. On one hand, I wish I had written more for our future children to read. On the other hand, I have a stack of 16 of the most awesome letters R wrote to me during the first 8 weeks he was away. We also have all of the letters I sent him. This has become a journal of sorts we will share with our future children.
Now days, this is simply my outlet. I enjoy writing. I enjoy enlightening others with my nonsense and a bottle glass of wine. I don't blog daily simply because I would like for the 12 of you to stick around... and bring your friends next time!
Here's a little more of what I've been up to....
I just thought this was funny.
What, you don't take random pictures with your best friend while bowling? Weird.
Stick with us, we're a good time!
Timed mile. BAM!
Just look at that sweet face.
I mustache you a question, but I'll shave it for later.
So there you have it. My reasoning behind Living My Dash and some more randomness.